Acoustic Neuroma
---
It is a benign tumor that develops on the nerve that connects the ear to the brain. It usually grows slowly and as it grows, it presses the hearing and balance nerves. The 8th cranial nerve called vestibular cochlear nerve is the most commonly involved nerve. It is also known as vestibular schwannoma /neurilemomma/8th nerve tumor. The function of the balance nerves is to convey acceleration and angular data of the head and imparts it and conveys it back to the brain.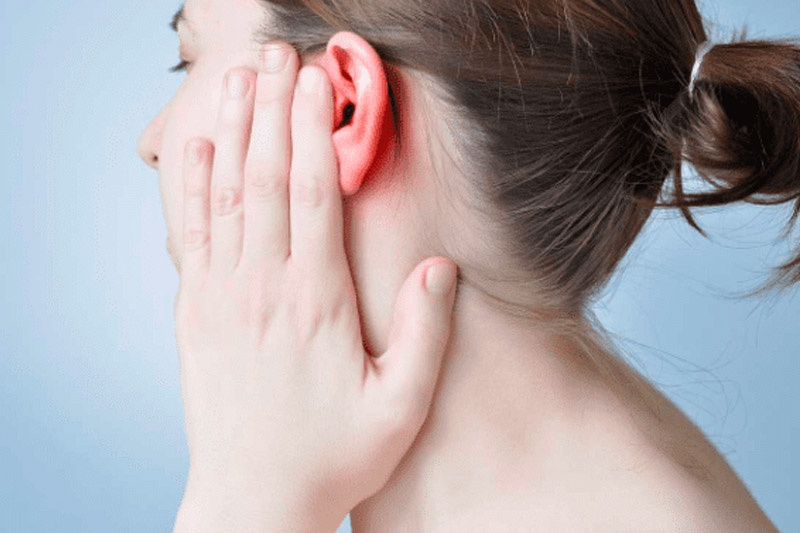 CAUSE:
It is really unknown but it is thought to arise or grow within the internal canal, they can affect the balance nerves directly. They can affect cochlear nerves can affect hearing can cause tinnitus and causes facial paralysis. The cystic variety can grow much faster and grow 25 to 35 mm per year. 10% of intracranial neoplasms, 90% of tumors are found at cerebellopontine angle.
SYMPTOMS:
Unilateral sensorineural hearing loss, tinnitus, loss of equilibrium.
8% are bilateral (associated with neurofibromatosis type 2)
Seen in 40-year individuals with equal in all the gender
Symptoms mainly see in the vestibulocochlear area.
Difficulty in understanding speech.
Out of proportion audiometry loss
The tendency to fall on the affected site.
Inability to walk in a straight line.
Numbness and weakness in the upper arms
Exaggerated tendon reflex
Raised intracranial pressure
Loss of taste and lacrimation due to the involvement of 7th cranial nerve
Numbness and paresthesia of the face due to the involvement of the 5th cranial nerve
Diplopia due to the involvement of 6th cranial nerve
Dysphagia and hoarseness due to the involvement of 9thand 10th cranial nerve
Headache, nausea, and vomiting
DIAGNOSIS:
Various tests can be used to diagnose acoustic neuroma by an ENT such as:
RADIOLOGICAL TESTS:
MRI –with gadolinium contrast is the gold standard test
Vertebral angiography –is used to differentiate tumors at the cerebellopontine angle.
NEUROLOGICAL TESTS:
CALORIC TEST: diminished response in 96% of cases due to vestibule-ocular reflex
STAPEDIAL –REFLEX DECAY TEST
AUDIOLOGICAL TESTS:
To assess the functions of various cranial nerves
SENSORINEURAL H.L/HF
POOR SPEECH DISCRIMINATION WILL BE OUT OF PROPORTION
RECRUITMENT PHENOMENA –Negative
ROLL OVER PHENOMENA –observed in most of the cases –reduction in discrimination score when loudness is beyond a particular limit.
BRAIN EVOKED RESPONSE (BERA) AUDIOMETRY: for diagnosis of the retrocochlear lesion.
TREATMENT:
Surgical approach will depend upon the size of the tumor by:
Combined approach
Trans-labyrinthine approach
Middle cranial approach
RADIOTHERAPY:
CONVENTIONAL RADIOTHERAPY
X-RAY OR GAMMA KNIFE SURGERY – it uses around 7200 beams to single focus
COBALT -60 SOURCE –it uses cyber knife or real-time image-based surgery