Acute Lymphocytic Leukemia
---
Acute lymphocytic leukemia is actually an abnormality of the white blood cells where the bone marrow starts overproducing lymphocytes which are not fully developed and appear as immature in an uncoordinated fashion in the circulating blood. It is a true malignant neoplasm where survival is less than 6 months because of its rapidly progressive nature/acute. It occurs in children with an age less than 15 years.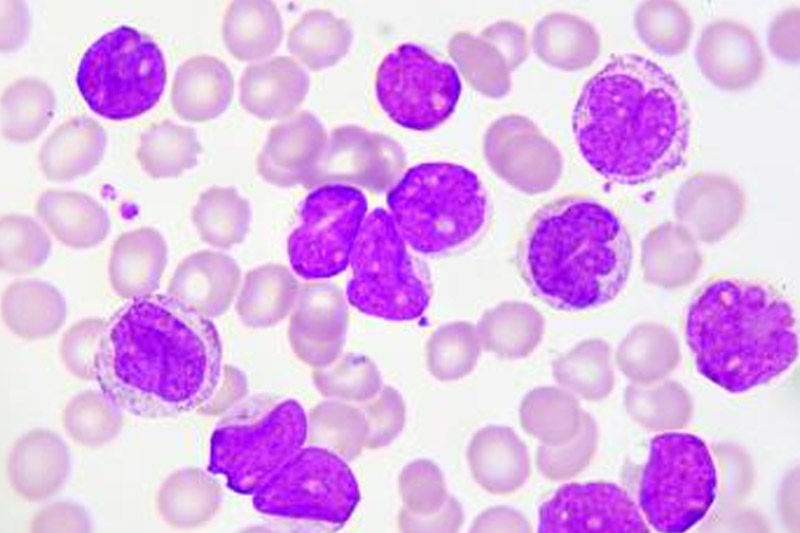 CAUSES:
It happens when the normal hematopoietic process of the bone marrow gets disturbed by replacement of these cells by the early lymphoid precursor's proliferation. Certain risk factors also cause it:
Radiation exposure
Chromosomal abnormality
Smoking
Genetic
Past chemotherapy
Epstein-Barr virus
Syndromes such as down syndrome
Children
Impaired immunity
SYMPTOMS:
Weakness
Fever
Petechiae and ecchymosis
Headache
Generalized swelling of the lymph nodes
Lymphadenopathy
Spleen, kidney becomes enlarged
Hemorrhages are common due to a decrease in platelets.
Feeling tired
Weight loss
Pain in your bones and joints
Breathlessness
Skin looks paler than normal.
Gingival hyperplasia
Rapid loosening of the tooth due to the destruction of the alveolar bone.
DIAGNOSIS:
Hematological examination
Chest X-ray
Lumbar puncture
Bone marrow test
CT scan
MRI scan
Tissue typing
Cytochemical stains –PAS positive
TREATMENT:
INDUCTION OF REMISSION – vincristine, L-asparaginase, daunorubicin, oral prednisolone, methotrexate.
CONSOLIDATION PHASE: Daunorubicin, cytosine arasinoside, etoposide, 6-mercaptopurine, vincristine
MAINTENANCE PHASE ( 3months cyclic x 6 cycles ): predinosolone,mercaptopurine, L-asparaginase, vincristine, methotrexate , danorubicin.
CHEMOTHERAPY: to destroy cancer cells by using anti-cancer drugs like doxorubicin, asparaginase, methotrexate, cytarabine
STEM CELL OR BONE MARROW TRANSPLANTS: it is the best and effective treatment done during the second remission to reconstitute the hematopoietic system by giving high doses of chemotherapy and total body irradiation. It kills the leukemic cells and healthy stem cells in the bone marrow to make space for the donor stem cells.
CORTICOSTEROIDS: such as prednisolone, dexamethasone can be used.