Acute Sinusitis
---
Acute sinusitis is the inflammation of the sinus which is caused by the virus that causes the common cold. It is most common in adults because children do not have fully developed sinuses. It can complicate 0.5% of all upper respiratory tract infection. It usually occurs after a cold or an allergy attack.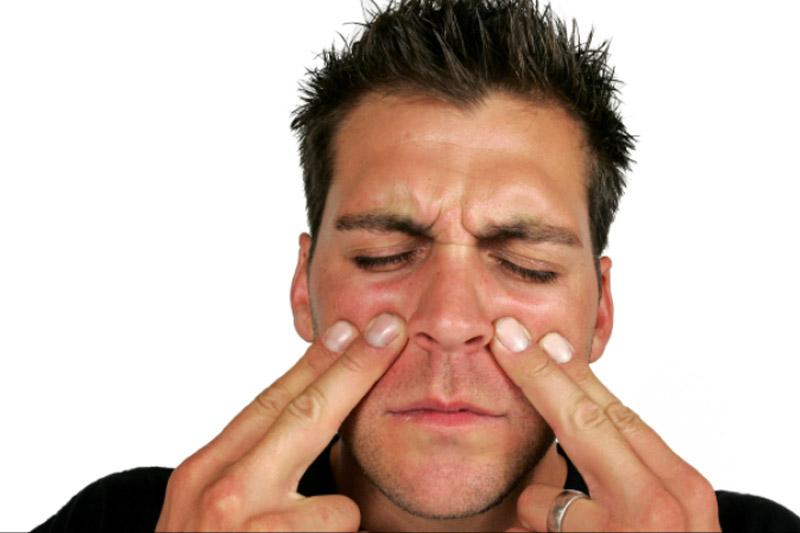 CAUSE:
It develops after the sinus gets inflamed due to any cold or allergy. It can be both bacterial or viral in origin. Upper respiratory tract infection is the main leading cause of it. The inflammation can predispose to the development of acute sinusitis is the blockage of the sinus ostia. The most commonly involved sinus is the maxillary and the anterior ethmoidal sinus. The nasal mucosa responds to the virus by producing mucus and inflammation mediators which ultimately causes congestion and swelling of the nasal passage which creates the environment for the bacterial growth and causes infection.
RISK FACTORS:
Allergic rhinitis
Smoking
Immunosuppression
Asthma
Anatomical factors such as adenoid hypertrophy, septal deviation.
A hormonal condition such as during pregnancy and hypothyroidism
Primary and acquired immune deficiency
SYMPTOMS:
Symptoms for more than 7 days of nasal congestion, rhinorrhea, postnasal drip
Facial pain or pressure
Facial congestion or fullness
Headache
Fever
Halitosis
Dental pain
Cough
Ear pain, pressure, fullness
Fatigue
Upper jaw pain
DIAGNOSIS:
CT scan
Transillumination
Ultrasonography
Nasal smear
Sinus puncture
TREATMENT:
MEDICATIONS:
Antibiotics such as amoxicillin for 2 weeks is the first line treatment to cover S. pneumonia, H influenza.
Augmentin is also an appropriate first line in the treatment of uncomplicated acute sinusitis.
Other options include cephalosporins such as cefpodoxime and cefuroxime. In patients allergic to beta-lactams, trimethoprim-sulfamethoxazole, clarithromycin, and azithromycin may be prescribed.
To alleviate the drainage and congestion, nasal decongestants such as ozymetazoline, phenylephrine hydrochloride can be used for a few days.
Mucolytic agents such as guaifenesin can help in clearing the viscosity of the mucus.
Nasal corticosteroids can help to reduce inflammation.
Antihistamines are only indicated for the underlying allergic rhinitis.
SURGERY:
The otolaryngologist will perform guided sinus culture and will perform nasal endoscopy for better visualization of the nasal cavity
Endoscopic sinus surgery is done under local anesthesia for less morbidity.
Additional therapy with nasal steroids, leukotriene modifiers, and aspirin should desensitization should be given.
PREVENTION:
Avoid allergens that can trigger sinusitis.
Avoid smoking.
Use a humidifier to prevent dryness which can lead to acute sinusitis.
Wash your hands regularly to prevent infection.
Get a flu shot yearly.
Don't overdo the antibiotics.
Use a saline nasal solution.